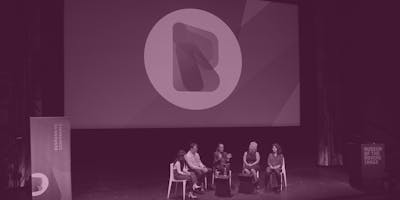 Join us for the 4th annual Responsive Conference, taking place at Zappos in Downtown Las Vegas.
About Responsive Conference 2019
Responsive Conference isn't like any industry event you've attended before. Embark on a two-day exploration of the Future of Work, with a program that's built around experiential learning, critical discussion, and practical actions for your own organizational change efforts.
Responsive Conference provides a space for generating and sharing new and proven ideas amongst industry professionals. We're excited to bring together leading practitioners in organizational design and human development as we hone best practices and tactics for working in the 21st century.
Join us in Downtown Las Vegas on Sept. 13-14, 2019 for the 4th Annual Responsive Conference
What Is Responsive?
Responsive Conference isn't your typical industry event. We create a unique interactive experience catered to individual attendees. The event will feature a variety of experimental formats, including workshops specifically built for attendees, and "un-conferences" - where you set the agenda.
Some of the areas we focus on include:

Company Culture - creating an indelible culture that positively affects each member of an organization.

Personal Development - fostering strengths and supporting the lifelong development of employees.

Remote Work - ensuring that teams remain tight-knit and collaborated even when geographically distributed.

Transparency - balancing the need for privacy with remaining open and honest with employees.

Diversity & Inclusion - recognizing that different perspectives and backgrounds help to create higher-performing teams.
Frequently Assked Questions
When is Responsive Conference?
Responsive Conference will take place September 13-14, 2019 in partnership with Zappos in Downtown Las Vegas. We are pleased to offer some additional workshops and add-on events on Sept. 12, and each evening.
Where will Responsive Conference take place?
The conference will be taking place on Zappos campus, as well as in the surround Downtown Las Vegas.
What are my transportation/parking options for getting to and from the event?
Parking is limited in Downtown Las Vegas. We recomend staying at the Grand Hotel, and walking. Everything is walking distance from the hotel and Zappos Campus.
What is your refund policy?
Unfortunately, we are unable to offer refunds. We can however transfer your ticket. Just send an email to [email protected] for more information.
How can I get involved with Responsive Org?
Start by visiting Responsive.org/community. We'd love to help you run your own independent events!
How can I help with Responsive Conference 2019?
Thanks for your interest! We do accept a limited number of work-exchange tickets to the conference. Send your application to [email protected]
A Letter from Our Director
As someone whose career has spanned everything from circus performance to management consulting, I am constantly impressed by people. Individually, humans can be incredible learners, capable of resilience and adaptation; in well-organized teams, we can accomplish even more.
As a performer, I've always been a proponent of the spontaneous connections that take place when exceptional people come together. In early 2016, I had the pleasure of producing a day-long "Un-conference" on the Future of Work. Attendee enthusiasm was overwhelming, and I saw the need for an annual conference exploring work in the 21st Century. Thus, the Responsive Conference was born.
My goal for the Responsive Conference is not just to talk about human development and organization change, but to create a learning experience where we can embody these ideas. I am committed to making the entire process an experiment in culture, from the advisory board, to the production team, to the curation of presenters and attendees, to the experience of the conference itself.
I am thrilled to be entering our fourth year and look forward to sharing this experience with you.
Warmly,Robin