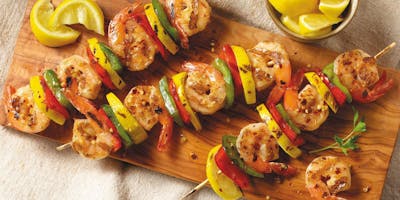 Join us for a fun-filled cooking class at Maggiano's Troy!
Enjoy an appetizer buffet reception, then take your seat as our Executive Chef Ryan Bedell demonstrates some quick and easy recipes that can be prepared on a skewer. Ingredients will include varieties of meats, fruits, cheeses, and a few surprises!
$45 per person all inclusive
5:30-6:00 Appetizer Buffet Reception
6:00-8:00 Live Chef Demo (with samples)
This class is open to guests ages 15 years and older.
Please bring a notebook and a writing utensil to write down cooking notes and recipes.