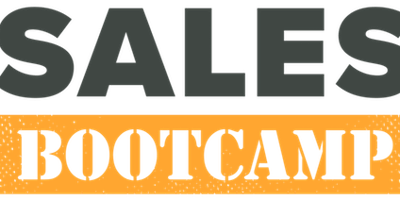 The 2 day Sales Acceleration Boot Camp delivers the core principles of the Sandler Sales System, a unique, integrity-based system that promotes a more effective and coachable sales process. Whether you're the CEO, President, Owner, or salesperson of a company that sells technology, manufactured products, financial services, tangible products or intangible services - you will leave the boot camp with the foundation to begin handling every buyer-seller interaction with better communication and ease in the sales process.
Participants will learn how to:
Keep control of the sales process
Uncover the true reasons people buy
Eliminate unpaid consulting
Ask effective questions that help close the sale
Quickly identify the decision-makers
Shorten your selling cycle
Stop giving away your profits by selling on price
Nurture your client into a sale
The Sales Acceleration Boot Camp will establish the foundation participants need to become highly effective at finding, developing, and closing qualified sales opportunities.  However, sustained, long-term behavioral change only occurs with sufficient reinforcement.  So, in addition to the information, tools, and knowledge gained, participants will receive:
Six (6) months of access to the Sandler Online Learning Resource Center
A copy of the best selling book, "The Sandler Success Principles"
One (1) one-on-one follow up coaching session
An invitation to attend three (3) weekly training sessions of our Sales Mastery program.  
The one-on-one coaching session will be scheduled at a mutually agreed time. To continue your sales and training momentum, we encourage you to attend our weekly sessions soon after attending our Sales Boot Camp.