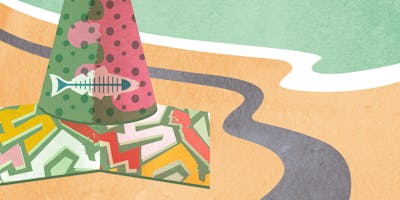 PROTECT WHAT YOU LOVE
We provide the supplies, all you need to do is register, sign a waiver, and show up!
Register
Each volunteer registers individually unless they are with a youth group or family
Individuals under 18: Reserve a ticket and bring a signed waiver form to the cleanup
Youth Group Leaders: You can register groups of 2-100 people under the Youth Group ticket type. All participants need a signed waiver form 
Families: Reserve a ticket and write in the names of partner/children
Sold out? If general admission sells out, you can register at the cleanup. However, you will be responsible for bringing your own cleanup supplies: a bucket or trash bag, and a garden glove or latex gloves

Sign a Waiver
Individuals over 18 and Families sign a virtual waiver through Eventbrite (when reserving a ticket)
Youth Group and Individuals Under 18 must bring a signed waiver form to the cleanup. 
Service hour forms will be signed by the beach captain at the end of the cleanup.  Please do this the day of the cleanup as we cannot verify service hours after the event
Show up
Help us make Nothin' But Sand a zero-waste event by bringing your own buckets, garden gloves, and a reusable water bottle
Be prepared to be outside for 2-3 hours. Beach weather can be unpredictable, so we recommend dressing in layers.  Water is available at all cleanups.
If you have any questions or concerns please email our Beach Programs Manager.
Note: Nothin' But Sand is a rain or shine event. Cleanups are only cancelled for lightning or thunderstorms. We will still hold the cleanup in light and steady rain.
More Information
Waiver Form
Beach Cleanup Guide
More cleanups offered by Heal the Bay