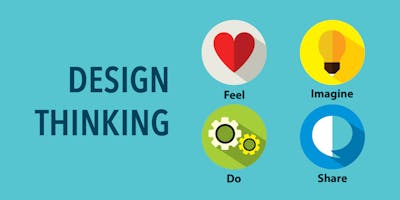 Key Features
✅1h to 1h30min Masterclass (ONLINE)
✅ 30 mins Q&A
✅ Recording Video and Lecture Notes (If you can't make it, no worries.)
✅ Certificate of completion powered by Techversity program
What's this masterclass about?
SHOW-ME! is the name of the game in Innovation.  Users, their needs, and their goals are the stepping stones for any UX researcher's Quality output – this is a crucial step in the innovation process and if done poorly, major enterprise's loss is at stake. A Use case is an optimal method to portray all of the important information, behavior, and future prediction of your user's decision via a universally understood document. We will discuss in-depth this written description of how users will perform tasks on your digital product and to actually make one which can serve as multi-purpose across teams in your company. This way, you are making everybody's job one step clearer and more efficient towards a usable and useful product!

Pros and Cons of drafting a Use Case in UX Research
Who is using the digital product
What the user wants to do
The user's goal(s)
The steps the user takes to accomplish a particular task
How the digital product should respond to an action
Elements of a Use Case
Actor
Stakeholder
Primary Actor 
Preconditions
Triggers
Main success scenarios 
Alternative Paths 
How to Write a Use Case (with examples)

Real-world applications of a Use Case with Business Rules in mind

Bonus: Design Challenge

Who needs to attend?
✅Recommended for Early-stage startups and innovative teams within corporate firms
Limited Slots to 15 Attendees for Quality Q&A
Entrepreneurs: Solo Rider 
Founder teams: CXOs
Designers: UX/UI Designers, Product Managers
Builders: Engineers/Devs
Freelancers: Self-employed one-business Boss
Consultants: Self-employed mentors/Coaches
User Interface designers who wish to expand their career towards Design Thinking Umbrella (focus on UX Design)
Logistics:
You will receive a pre-masterclass survey, zoom URL and password for the webinar access, few days prior to the event. 
Anchor Time: 3:00 PM - 5:00 PM CST(NY Time)
Who Am I?

In one word: a Polymath

Recipient of Donald A Lindberg's Award for Health IT Innovation – MU School of Medicine,2019
Peer Reviewer at IEEE Journal of Biomedical & Health Informatics (JBHI)
Peer Reviewer at Journal for Medical Internet Research (JMIR)
Public Speaker: USA, Hong Kong, Malaysia, Morocco, Philippines (+30 talks)
Author of "Gamified Psychosphere"
HIT | Design Thinking Consultant at medverselab.com
Youtuber at THINK OUT LOUD Channel (App Reviews, MasterClasses, Vlog)

Holder of Engineering Diploma in Manufacturing Engineering and Management with Specialization in Biomedical Engineering
Advanced Degree (MS.PhD) in Health Informatics
Co-founder of TechVerse Coworking Space, Rabat City, Morocco – the first tech-oriented coworking space in the kingdom.

Industrial background in Early-Startup Business Management and Operations (since I managed an incubator at Techverse)

Chief Software Architect of Sutures App – Gamified Gastro-intestinal e-Surgery Simulator (Check it out! )
Research Fellow at the University of Missouri's Center for Biomedical Informatics.
Chief Design Thinker / Information Architect at Sinclair School of Nursing – HEAR App
visit me: katusop.com
tweet me: @itskatusop
WELCOME ABOARD~!