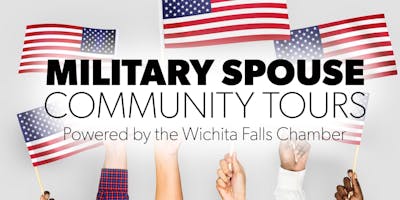 Registration is now open for our 2nd Military Spouse Community Tour!
11:00-12:20 - Join us at Harvest Drug and Gift (4426 Kell W Blvd) for a lunch provided by Scratch. You'll have time for an open discussion about Wichita Falls along with networking and shopping.
12:30-1:00 - Hop on the bus to check out the Wichita Bluff Nature Area. Coffee and hot chocolate will be provided by Frank & Joes at this stop.
1:15-1:50 - Bus tour of Midwestern State University (MSU Texas).
2:00-2:45 – Wrap up the day with Dr. Suzanne Shipley, President of MSU for a tour of Sikes House and some treats!
2:45-3:00 – Drop off at Harvest Drug and Gift
Join us to learn more about Wichita Falls!